As an attorney who represents people accused of committing crimes, I often hear stories from defendants about mistreatment or illegal practices they suffer at the hands of law enforcement. Some of it comes from a place of misunderstanding what the law allows and what would be considered ethical or humane. In these situations, the law simply doesn't provide a good remedy for the injury suffered. Other times, a clearly wrongful and/or illegal act took place, but it's difficult to impossible to prove. Although we can bring these problems to the prosecutor to dispense with the criminal allegations, that doesn't compensate a person for the wrongful or illegal act that occurred.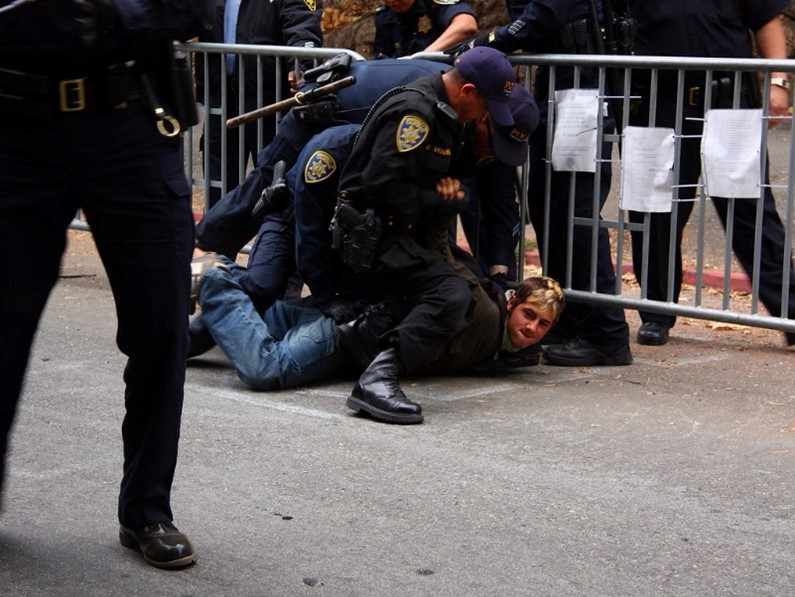 Recently, Florida Governor DeSantis signed a piece of legislation for police reform. This law will restrict some of the more dubious practices utilized by police. It will also strengthen the system to exclude problem law enforcement officers from continued employment or even being hired in the first place. Here are the details on what exactly this new law does and what it hopes to achieve "effective policing":
Bans arrest of children under the age of 7 for non-violent offenses.

Individuals seeks to work work as a law enforcement officer must disclose if they are subject to any pending investigations by local, state or federal agencies or entities for a criminal, civil, or administrative wrongdoing. This is required regardless of whether or not they separated or resigned from a previous criminal justice employment while being investigated.

Pre-employment background checks are now required to include acts and reasons for any of an applicant's previous separations from private or public employment or appointment, and each employing agency must maintain officer employment records for a minimum of five years after they are terminated, resign or retire.

Establishment of standards for training on use of officers to include:

Proportional use of force;

Alternatives to use of force, including de-escalation techniques;

Limitations on the use of chokeholds;

Requiring officers to intervene when they observe another officer using excessive force;

The duty to give medical aid after a use of force by an officer;

Instruction on the recognition of the evident symptoms and characteristics of a person with a substance abuse disorder or mental illness and appropriate responses to such person.

Clearly defines the terms "chokehold" and "excessive use of force." Although this may seem like a trivial detail, providing an unambiguous description of these words will make it explicit what an officer can and cannot do. Additionally, it will be easier to hold officers responsible if they cross that line.

Agencies must develop and maintain policies for use of force investigations, when a law enforcement officer's use of force results in death or when discharge of a firearm leads to injury or death to any person. Most importantly, so that the review is not a token exercise, the investigations must be conducted by people outside of the particular agency. No longer can an agency investigate itself with predictable results.

Finally, agencies must regularly submit data on use of force to the Florida Department of Law Enforcement. Data on use of force by law enforcement is woefully inadequate not only in Florida, but across the United States. Compiling this information will allow officials to identify problem officers or agencies so corrective measures can be taken.
All in all, there is a lot of good stuff in the new legislation. It makes significant progress in preventing or excluding problem officers from employment and allows all those officers doing their jobs well from getting lumped in with the bad apples. It also provides clear guidance and training on permissible uses of forces and works to eliminate bad practices that have long plagued some interactions with law enforcement.