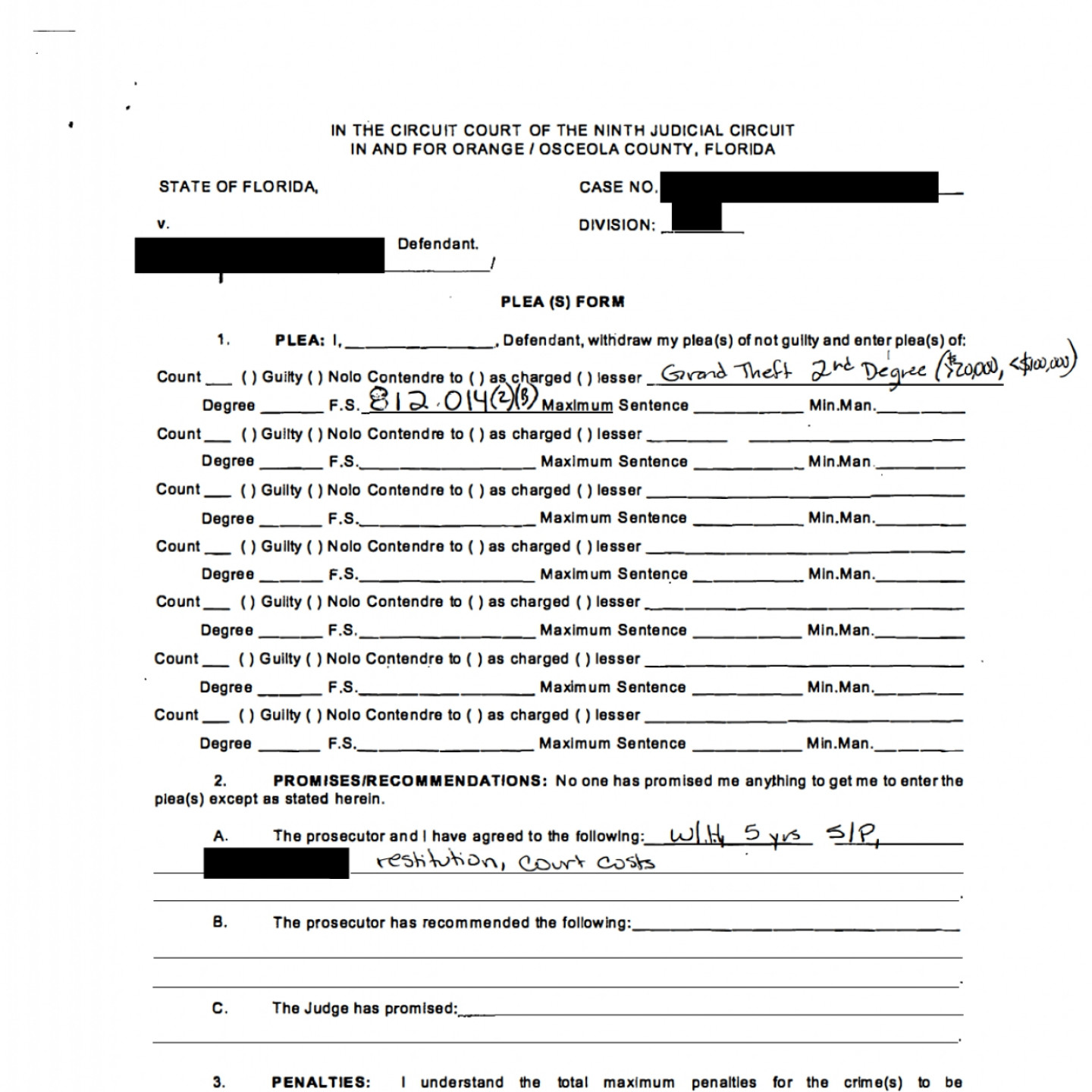 Case Result
SUBSTANTIAL REVIEW OF FINANCIAL RECORDS AND NEGOTIATIONS LEAD TO NO JAIL OR CONVICTION FOR CLIENT ACCUSED NEARLY $100,000.00 FROM EMPLOYER!
Our client was accused of engaging in year long scheme to defraud their employer with a fellow employee. The allegations included purchasing thousands of dollars of airlines tickets for family members, renting luxury vehicles and hotels unrelated to business travel, and making substantial payments to another company owned by our client in the tens of thousands of dollars. All of this led to arrest on felony a charge of Grand Theft ($20,000 to $100,000).
Our team began by spending many hours reviewing financial records that were supposed to prove the unauthorized purchases. However, this review found that while some transactions could be considered dubious, many others were legitimate. After further discussion with our client, we compiled a large database to rebut the allegations made the prosecutor. We further established that a conviction at trial would be difficult based upon the reasonable doubt we could establish. In the end, we were able to successfully negotiate a deal that avoided any jail time or conviction for our client (the prosecutor initially wanted prison time) in exchange for some probation time and payment of restitution! Our client is also eligible to have their record sealed.